A ketogenic diet is a nutritional system that is based on the elimination of carbohydrate diets, which is replaced by increased supply of fats. Removal of most carbohydrates from the diet is periodic and is associated with days where there is so-called. Carbohydrate loading. The intention of the diet itself is to provoke the body to produce ketones which are supposed to maintain the nervous system in proper condition and function. This diet is mainly used to reduce body fat and improve health.
Table of Contents:
Mechanism of action
Ketogenic acid risk, or myth?
Does your body need carbohydrates?
What is the difference between CKD and TKD?
Sample meal plan in the CKD diet
Mechanism of action
The ketogenic diet was first used in the treatment of Childer's epilepsy in 1921 by Dr. Wilder. As it turned out, the reduced supply of carbohydrates and the use of ketone as a fuel for the nervous system improved the daily functioning of children with epilepsy.
Limiting the intake of carbohydrates by our body causes a drop in insulin levels, which in turn helps to increase glucagon levels. This situation is conducive to increasing the amount of oxidation of free fatty acids by the liver, thus producing ketones. The amount of ketones on the diet amounts to an average of 5-6 mmol / dl.
As it turns out, the above mechanism promotes the use of large amounts of triglycerides contained in fat cells, which in turn causes the loss of body fat in the body, or slimming.
Ketogenic acid risk, or myth?
The risk of ketoacidosis in a person on a ketogenic diet in a healthy individual is practically impossible. The condition of acidosis, affects people with diabetes and who suffer from alcoholism. The amount of ketones on the ketogenic diet in a healthy individual varies between 5-6 mmol / dl in the blood.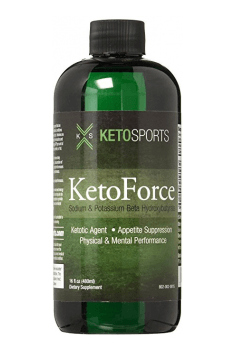 Acidosis starts with an amount of 8+ mmol / dl. People with diabetes may have a concentration in excess of 25 mmol / dl. So why cannot healthy people get above 8 mmol / dl?
There are 3 mechanisms that protect the body against ketoacidosis and are associated with increased insulin levels. As mentioned earlier, the rapid increase in ketones in the blood causes an increase in insulin levels, which results in a decrease in the level of free fatty acids. In addition, the glucagon / insulin ratio changes, which in turn inhibits the ketone formation of the liver. The last of the protections is the increased excretion of ketones along with urine. As we can see, a healthy body regulates ketones by itself, without the risk of a concentration of 8 mmol / dl or more.
Does the body need carbohydrates?
Yes! The complete elimination of carbohydrates from our diet, for a long time, unfortunately will bring more negative effects than benefits. The problem with protein and fat based only is that the nervous system needs a certain amount of glucose for its work to be fully regenerated and functioning. He is not able to use free fatty acids (WFA). WKT must hit the liver, which produces the right amount of ketones to sustain its activity, but only covers the brain demand in 75%. In addition, the thyroid gland will not be happy with such a business case. It can be related to its action to limit the synthesis of thyroid hormones and triiodothyronine, which will translate into a decrease in the rate of fat loss in our body. It is therefore advisable to periodically charge carbohydrates or place them around training during low carbohydrate diets.
What is the difference between CKD and TKD?
CKD is a cyclic ketogenic diet consisting of combining periods without carbohydrates with charging periods. By picturing this example, we maintain a weight reduction diet where 5 days a week are based solely on proteins, fats and some fibre, and then day 6 we do carbohydrate loading, by placing large amounts of carbohydrates in the meals. The charging time is typically 12-24h depending on the chosen training system. Periods of ketosis itself can last up to 10 days.
TKD targeted ketogenic diet, or targeted ketogenic diet, involves the placement of carbohydrates during a training period. The amount of carbohydrates depends on the body weight, the type of training, usually about 30g before and after training (60g total). Placing carbs around the workout, is intended to help with physical activity, improve exercise and support mood. In this diet we do not charge carbohydrates because of the constant supply of sugar to our body. It is recommended mainly for people who tolerate classic CKDs and bodybuilders.
Regardless of which system we choose, it is important that we do not jump right into the deep water and cut out the entire amount of carbohydrates from the diet each day. Recommended is a small step method, so it is good to start cutting carbohydrates to 30% of daily demand and observe the body and well-being. If the adaptation process is in the least demanding way, and our moods are good, we cut carbohydrates daily by another 5-10% until we get about 30g per day.
Sample meal plan in the CKD diet
Meal I scrambled eggs on bacon with vegetables
Meal II steamed fish, nuts, and avocado
Meal III pork loin, olive oil, banana
Meal IV Roast pork tenderloin, silage, tranquil
Meal V chicken breast grilled with yellow cheese
The number of individual macronutrients should be chosen individually.
How to train during ketosis
The use of training during the ketosis period may look as follows. Taking into account that the ketosis period lasts 5 days.
Monday – Ketosis + peripheral strength training
Tuesday – ketosis + interval or cardio training
Wednesday – Ketosis + peripheral strength training
Thursday – no ketosis
Friday – ketosis + hypertrophic strength training. From morning to evening without carbohydrates, after strength training, we start with charging, which lasts for 24 hours.
Saturday – We finish loading at the hour we started the day before, during the day we perform FBW strength training.
Sunday – ketosis – optional light cardio in the evening
This system is similar to what Lyle McDonald presents in his book Ultimate Diet 2.0. It is somewhat simplified. Some people train independently of ketosis days and strength training, and also record quite good results.
Disadvantages
bad mood
Low intensity of effort
No muscle pump
Persons with organ problems, such as the liver, pancreas and kidneys should consult a physician.
somnolence
Difficult moment of adaptation
Hunger pains
Irritability
Advantages
Faster regeneration
Improving triglyceride levels to lower levels
Supporting the HDL to LDL ratio
Lower cholesterol
Lowering blood pressure