Although most of us thinks of nettle as a plant that hurts us, and one that's growing practically all over the world (apart from a few places; the north and south poles and South Africa). This is a very useful plant. It favourably affects many processes that take place in the body. First of all, nettle clears the body of toxins. It contains a lot of iron, which protects the body from anemia. The correct amount of iron is important, because it affects more hemoglobin in the blood. Hence, causes better circulation and better physical fitness, so you can burn more calories and thus lose more weight. In addition, it improves the appearance of hair and nails. Nettles can also soften the effects of stomach ulcers.
Why nettle for weightless?
Because it lowers blood sugar, which speeds up weight loss. In addition, nettle accelerates digestion. It is relatively cheap, you can buy nettle based herbal teas for very little. In addition, nettle has many health benefits. It cleanses the upper respiratory tract and improves immunity of the body. Nettle tea, on the other hand, treats hay fever. Of course, you should not eat the nettle by itself, and only drink a brew made from nettles, or drink nettle based herbal tea.
Warning!
On the packaging it's often written that nettle can be brewed for 10 minutes. However, the longer you brew it, the more diuretic it is, which is why it is best to brew it briefly.
Nettle recipes – Nettle soup.
Ingredients:  500 grams of nettle leaves. Half a litre of milk. Half a litre of mirepoix. Two cloves of garlic. A spoonful of butter. Half a cup of cream (instead of cream, you can use 0% fat natural yogurt). A spoonful of flour. A dash of salt. A bulion cube. Ginger. Pepper. You can also add nutmeg.
Nettle contains organic salts.
Preparation: brew the nettle, chop it together with garlic for a little bit. Stew it on butter, use the blender and mix. Then add the decoction of vegetables. Next, add the milk and dissolve the bouillon cube in it. Now time for the whole thing to boil. At the end of it is enough to thicken the soup with flour and sour cream and add the remaining spices. And that's all in terms of the light version. Meanwhile, the higher calorie count soup is made with the addition of a hardboiled egg cut in half. Such soup is very nutritious. And egg soup provides protein which regenerates muscles.
Nettle juice
Such juice perfectly cleanses the body of toxins. Just pick up the fresh nettle and squeeze it in the juicer. Such juice should be taken for 14 days in the amount of 1-2 tablespoons a day. You can also add lemon or honey to the juice.
Plain bread with nettle and yarrow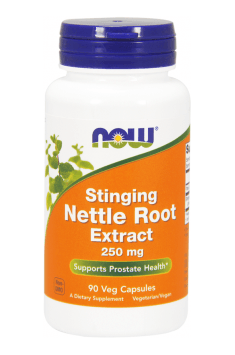 Ingredients: Four tablespoons of natural yogurt. Half a cup of finely chopped nettles. Four tablespoons of cottage cheese. Half a glass of yarrow. Add pepper, salt and chives for taste.
Preparation: All ingredients should be mixed together. This paste strengthens the body's resistance very well.
In addition to nettles being good for weight loss, it's also known for nettle to have cosmetic benefits. It's especially popular as a component of many shampoos and lotions. This is because it improves appearance and quality of skin and hair. As you can see, nettle has many advantages.