Fats and oils are neutral. They are not acidic or alkaline. For cooking and frying use small amounts of butter or pure olive oil. Do not heat the fat to high temperatures, do not burn them. This makes it less healthy. If you need fat to spread the bread you need to use real butter. Avoid all types of low fat margarines or those that contain polyunsaturated fatty acids produced from hardened vegetable oils.
Butter and olive oil are what we call neutral fats. They can be eaten in reasonable quantities with starch products and proteins. It's worth remembering, that excessive use of fats in combination with protein products delays and interferes with protein digestion. Butter has a high fat content and should be used in moderation. Butter enriches the taste of food, bread or crackers. You can try a butter substitute, a special non-hydrogenated oil that is available in health food stores.
Olive oil contains unsaturated monounsaturated fatty acids that do not change their properties at room temperature. Suitable for cooking, dressing. Monounsaturated fatty acids are known as a healthy diet supplement based on unprocessed foods. Despite its high price, it's worth buying it because it consumes much less than other oils. Olive oil should be stored in a cool, dark place away from heat and light.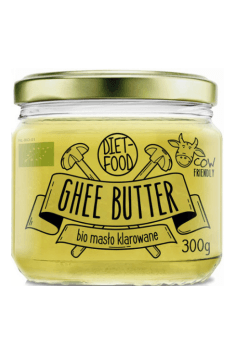 Cream is a neutral fat too. Thick, thin, whipped cream and sour cream can be used in moderation. It can be added to protein, starch, vegetable and fruit foods.
Trans fats – avoid like the plague
The most dangerous for health are the trans fats. They are formed in the process of curing vegetable oils. It not only elevates LDL (bad cholesterol) and triglycerides in the blood, but additionally contributes to lowering the level of good HDL cholesterol, which in turn seriously increases the risk of heart disease, diabetes and can lead to a weakening of the immune system. This is why you should eliminate them from your diet.
Fats in diet
People struggling with excess weight choose low-fat diets. Exclusion of all fats in a diet can cause severe weight loss. In the short run, this diet can be extremely effective. Unfortunately, when we eliminate fat from our diet, fat-soluble vitamins and fatty acids die off. One of the main fatty acids is linoleic, found in nuts, seeds and vegetable oils. Before being consumed by the body, it must be converted to linoleic acid. However, the process of transforming this acid can be blocked by various factors such as stress or disease. Remember that the complete elimination of fats can lead to: arthritis, problems with the skin, neurosis, tremor of the hands and feet.
Our diet is important for our health, so let's take care of proper and balanced use of fats and oils.